Employers
As an OPTrust Select employer you will be assigned a Pension Partner at OPTrust who will be your primary contact. Alternate contacts will also be provided should your Pension Partner be unavailable. It is important for members and employers to access forms and information from the OPTrust Select website.
Plan changes to accommodate temporary part-time work arrangements
Starting on February 1, 2022, OPTrust Select members who participate in a 'temporary part-time work arrangement' are permitted to make pension contributions based on their regular hours, and OPTrust Select employers are required to match their contributions. Read the full employer update.
Data Transmission Site
Upload data directly to OPTrust. The site makes it easy to transmit contribution and other employee data quickly and securely.
Log in
Employer Manual
This manual provides information on the administrative requirements for an OPTrust Select employer.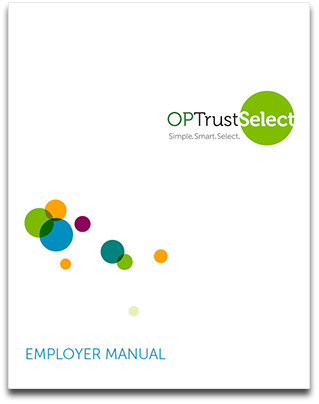 Forms for Employers
Completing a PDF form
To complete a fillable form, download a copy, save it on your computer, and open it with Adobe Reader (the latest version is recommended). If you do not have it installed on your computer, you may download the latest version free of charge from
http://get.adobe.com/reader/otherversions
Employer Questions and Answers
Employers may be eligible to join OPTrust Select if they are:
a charity in Ontario registered under the federal Income Tax Act
a not-for-profit organization in Ontario incorporated under the Corporations Act (Ontario)
a broader public sector organization in Ontario that receives a minimum amount of funding from the provincial government, or
an eligible organization whose employees are represented by OPSEU and are not already eligible to participate in the OPSEU Pension Plan or another defined benefit pension plan.
An organization that is interested in participating in OPTrust Select must submit an application form to OPTrust, with a copy of the organization's audited financial statements for the past three years and five years of depersonalized employee data. We will also ask the organization to sign a confidentiality agreement before any exchange of information. To request an application form, please email info@optrustselect.com or call 416 681-3609.
Participation in OPTrust Select is not automatic and must be approved by OPTrust. When reviewing an employer's application, OPTrust considers a number of factors, including the organization's financial viability, employee data and its administrative capabilities.
Employees will contribute 3% of their regular salary and the organization will match those contributions. Employers must also pay an additional 0.2% for the first two years they participate in OPTrust Select (3.2% in total).
OPTrust Select Employers
OPTrust Select is designed specifically for organizations in the nonprofit, charitable and broader public sectors in Ontario and brings the advantages of OPTrust's large scale and investment expertise to organizations that did not previously offer a defined benefit pension. The people who have joined OPTrust Select provide a range of critically important services including healthcare, community support and environmental advocacy. View the interactive map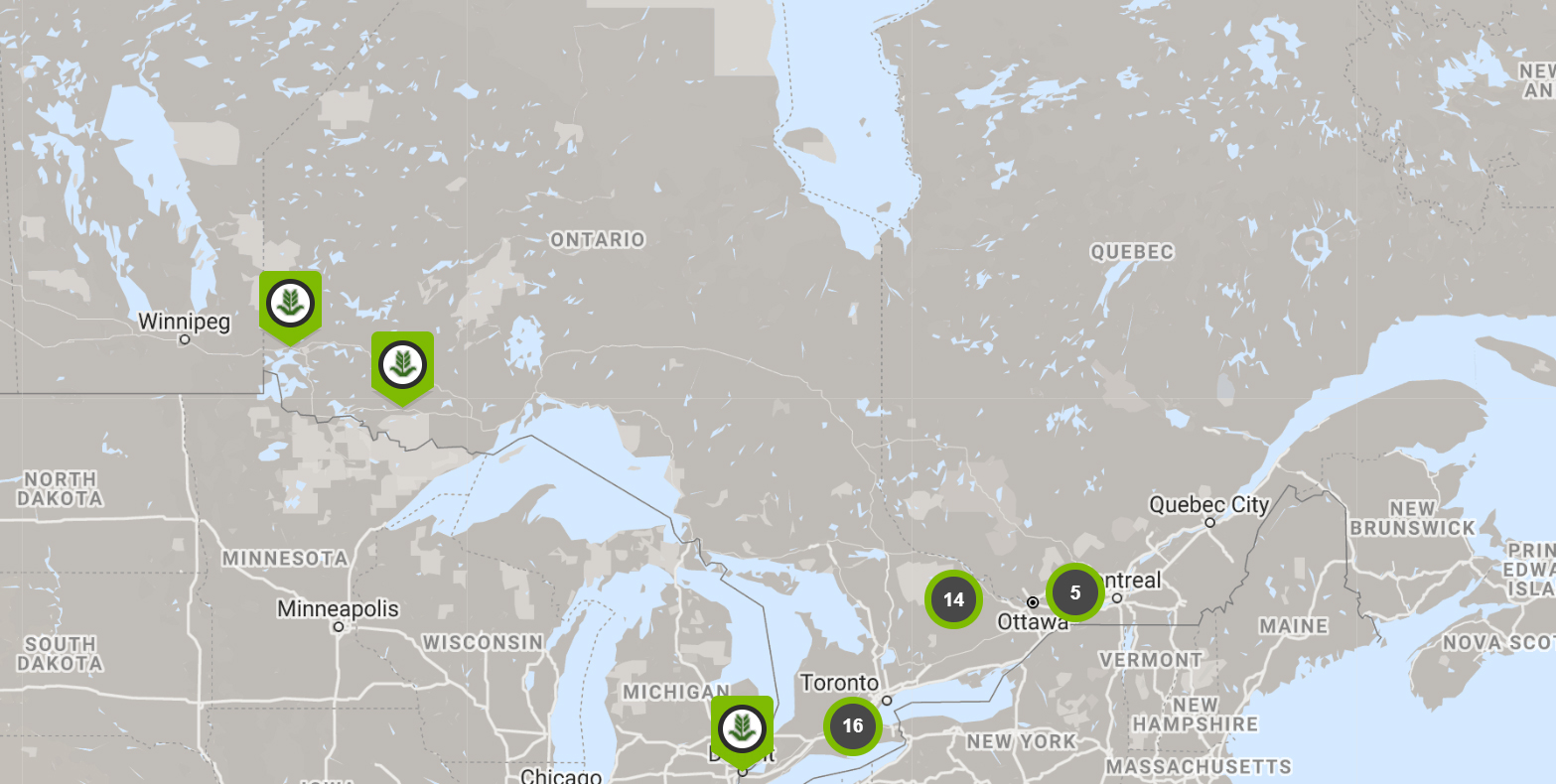 What you need to know
OPTrust Select's features:
Members and Employers are both required to contribute to the plan.
Members who contribute to the OPSEU Pension Plan under the primary schedule of benefits cannot participate in OPTrust Select.
Data on plan members must be transmitted for each pay cycle.
Employers do not contribute to buybacks that members have chosen to make.
Once a member is enrolled in OPTrust Select, they cannot 'opt out' of the plan or stop making contributions. They must continue to contribute until they terminate employment, retire, reach age 71, or die.
About the Plan
OPTrust Select is a schedule of benefits under the OPSEU Pension Plan, one of the top 10 public sector pension funds in Canada.
Both schedules of benefits are administered by OPTrust. Other than budgeting for contributions, employers have no administrative costs or burdens.
OPTrust operates on a nonprofit basis, managing the fund on behalf of over 106,000 members and retirees, without taking any dividends from it. The administrative cost is about 0.35% of the fund, which compares favourably to the 2% that public market money managers might charge for a single employer plan.
The fund has almost $25 billion in assets. This is large enough to access investment opportunities that single employer plans like group RRSPs typically cannot.
The Plan is fully funded, which means that we can deliver on the retirement promise made to all members: secure, predictable retirement income – for life.
Have questions about how OPTrust Select can provide greater retirement security for your organization and help you attract and retain top talent?